Neurosciences and psychology sciences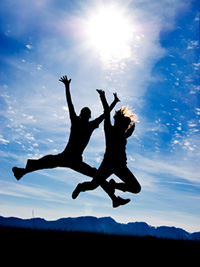 In 2010 I have had the chance to discover the "Neurocognitive and Behavioral Method" (NBM) spread by the Institute of Neurocognitivism (INC). The NBM is the result of 25 years of (still ongoing) research in neurosciences and psychology sciences by the French doctor Jacques Fradin and his team within the Institute for Environmental Medicine (IME – Paris).
Neurosciences give insights into the particularities and the richness of the human intelligence. Applied to everyday life, to the interactions between individuals (we are social beings), to management and learning, they allow a better understanding of how each person functions, individually and in group.
Learning about these mechanisms is acquiring tools to acknowledge the sources of our motivation, understand others, loosen stubborn prejudices, develop talent, increase collective performances, diminish non-productive stress…and have access to more authenticity for a better performance.
By focusing first on individuals and then on the interactions between individuals, it is possible to produce more than the sum of the individual competences, either on group level, on family level, or on business level…